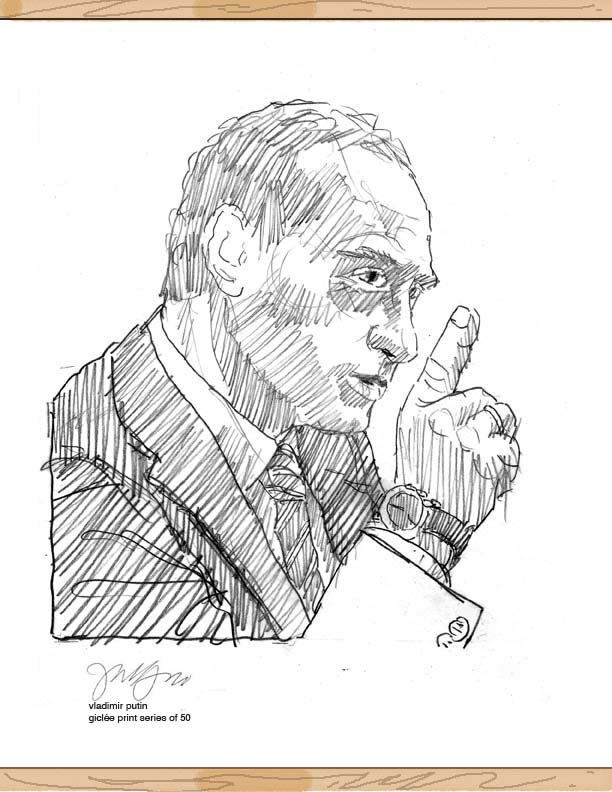 iconic slavic
vladimir putin
russian prime minister and then president of russia was born in st peterburg in 1952. he served as officer in the kgb for sixteen years before entering politics in the boris yeltsin administration. high achievements in economic and money management has lead to 75% increase in russian economy. his policies in the energy field has made russia a super-power. a strong rise of foreign investment is another positive factor. he cultivates a super hero image and is a pop cultural icon in russia with many products named after him.
black conté pencil drawing
20x27 inch (51x69 cm) approx.
oak frame - top & bottom only
metal frame - top & bottom only
art canvas giclée print series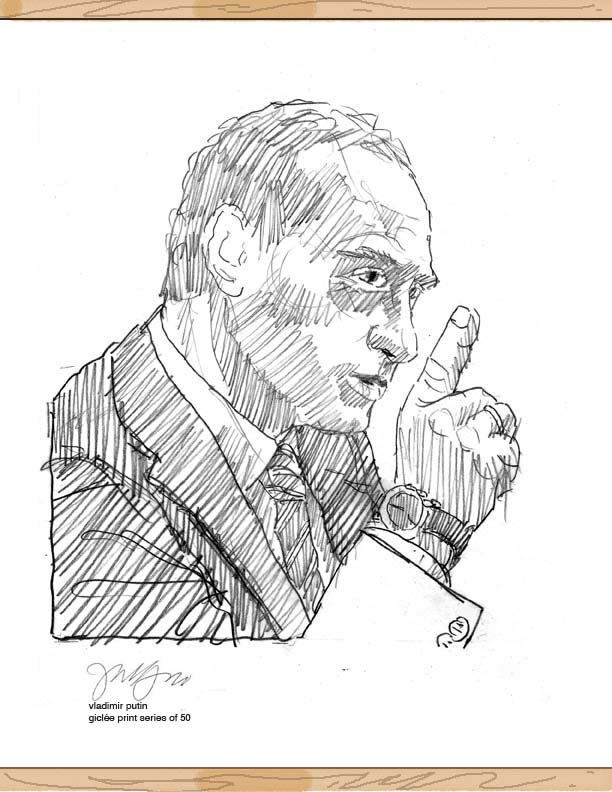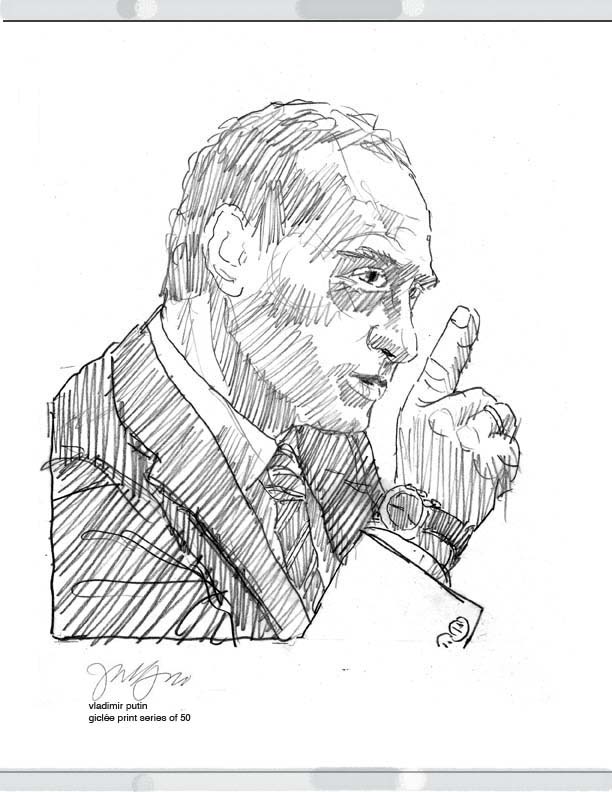 Additional Info
these black conté pencil drawings are printed with high quality durable inks on long lasting heavy off ­white art­ canvas (vinyl coated textured canvas). it needs no protection from dust and light being wipe able. direct sunshine is not recommended.
the drawing is 20x27 inch (51x69 cm) approx when in vertical orientation. it is framed top and bottom only with 3/4 x 1/4 inch (20x7 mm) oak strip. the drawing weighs under 16 oz (450 grms) and is hung with a nylon cord.