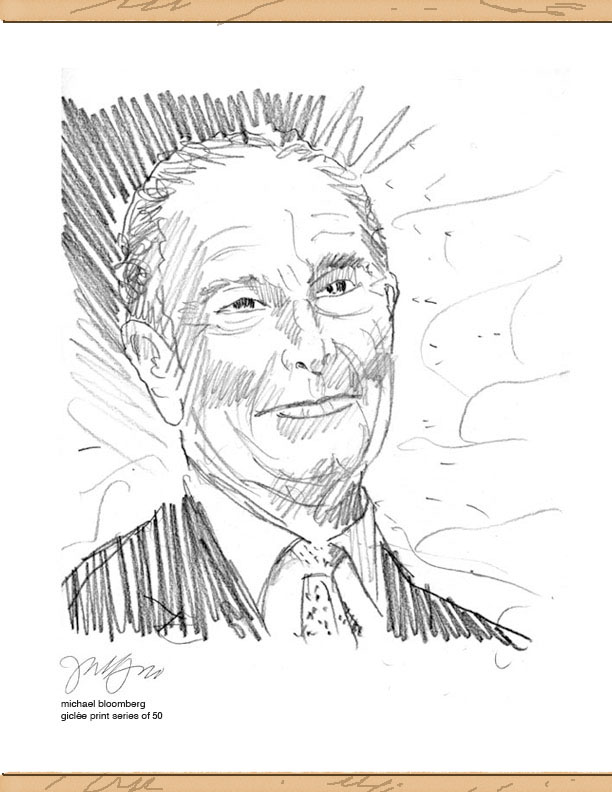 iconic politician
michael bloomberg
3 term mayor or new york city. american business magnate, politician and philanthropist. the three term mayor of my favorite city of new york. despite his conservative outlook, he has brought many healthful enrichments to our lives here, such as the smoking ban, the bicycle path plan, and the soft drink restrictions. his tough law enforcement regime may contribute to making new york relatively safe crime-wise. thank you. born in boston in 1942.
black conté pencil drawing
20x30 inch (51x76 cm) approx.
oak frame - top & bottom only
metal frame - top & bottom only
art canvas giclée print series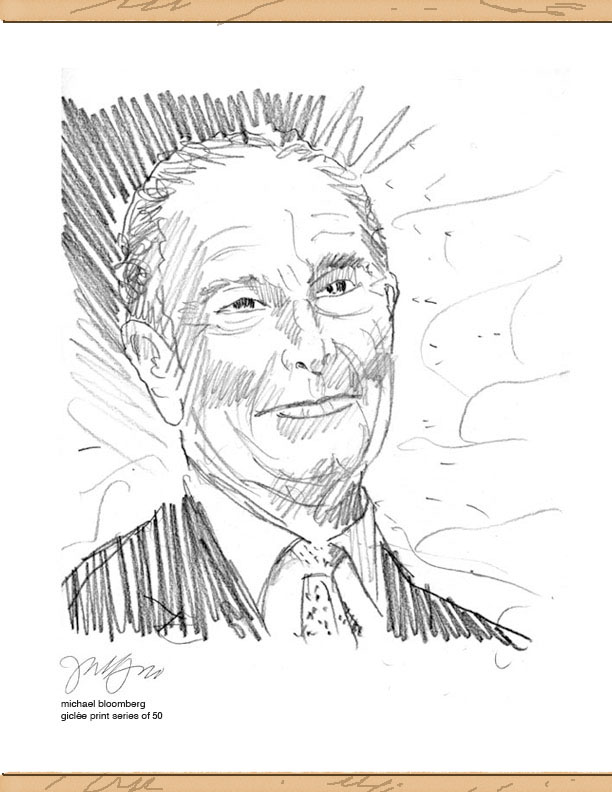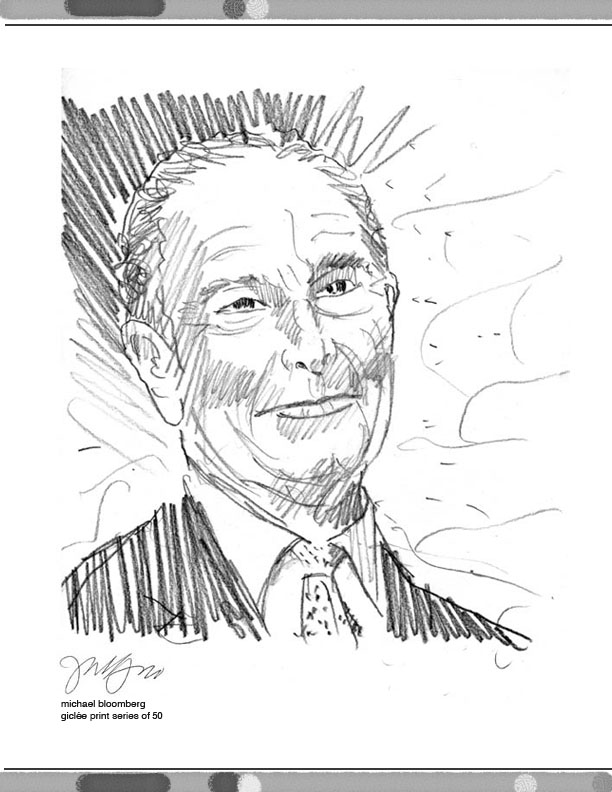 Additional Info
these black conté pencil drawings are printed with high quality durable inks on long lasting heavy off ­white art­ canvas (vinyl coated textured canvas). it needs no protection from dust and light being wipe able. direct sunshine is not recommended.
the drawing is 20x27 inch (51x69 cm) approx when in vertical orientation. it is framed top and bottom only with 3/4 x 1/4 inch (20x7 mm) oak strip. the drawing weighs under 16 oz (450 grms) and is hung with a nylon cord.