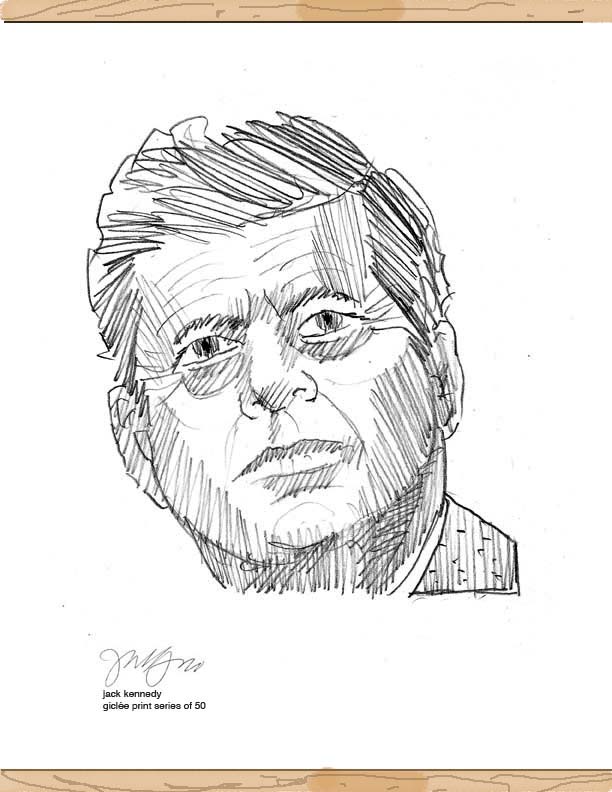 iconic politician
jack kennedy
JFK was the 35th president of the united states. at 43, born in 1917, he was the youngest to be elected, and as a catholic, the first non-protestant president. all of kennedy's grand-parents were irish immigrants. his wife jacqueline bouvier and he were viewed by the world as the camelot couple, young attractive and democratic. assassinated in 1963.
black conté pencil drawing
20x27 inch (51x69 cm) approx.
oak frame - top & bottom only
metal frame - top & bottom only
art canvas giclée print series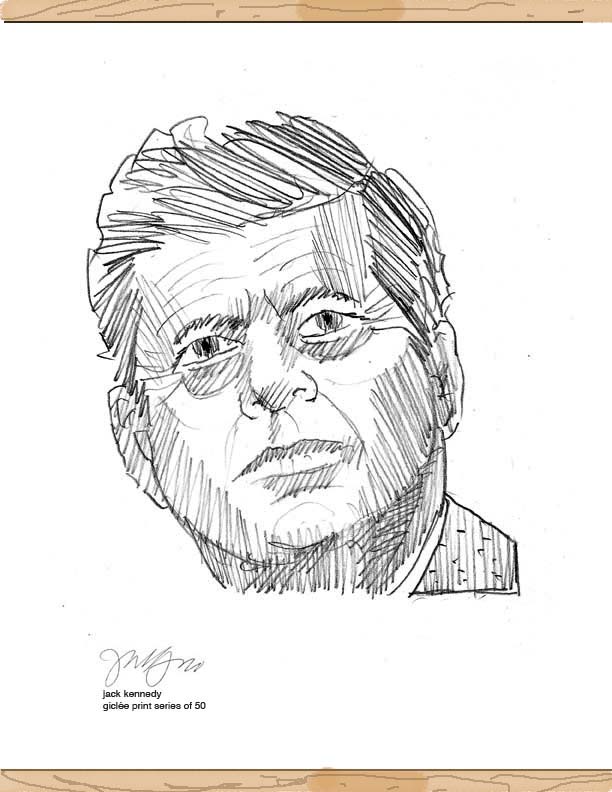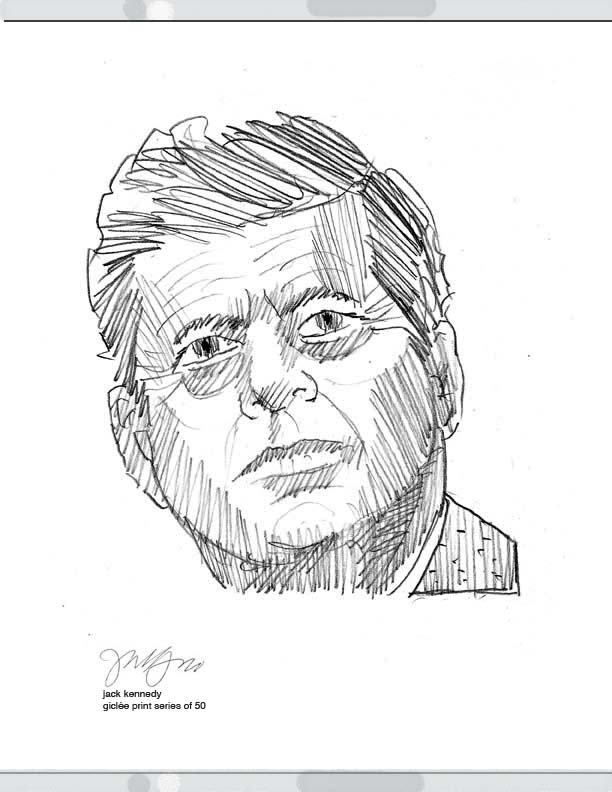 Additional Info
these black conté pencil drawings are printed with high quality durable inks on long lasting heavy off ­white art­ canvas (vinyl coated textured canvas). it needs no protection from dust and light being wipe able. direct sunshine is not recommended.
the drawing is 20x27 inch (51x69 cm) approx when in vertical orientation. it is framed top and bottom only with 3/4 x 1/4 inch (20x7 mm) oak strip. the drawing weighs under 16 oz (450 grms) and is hung with a nylon cord.