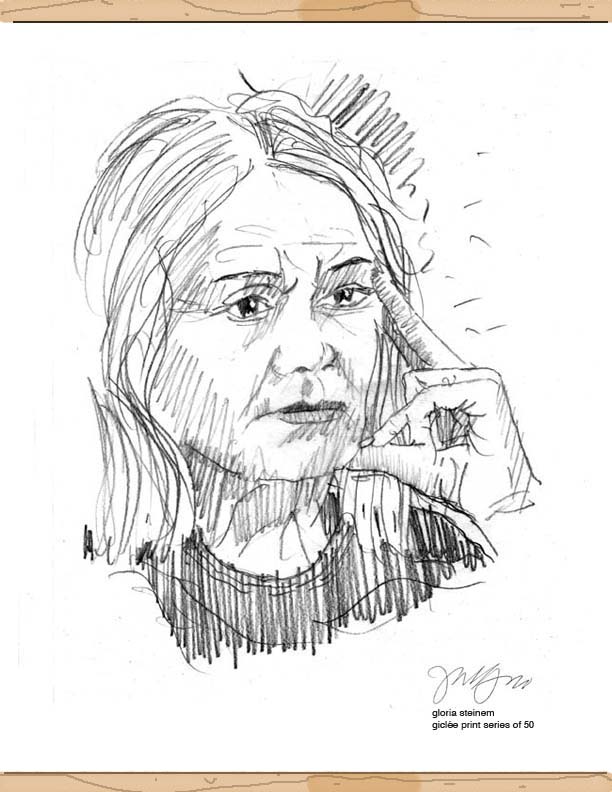 iconic politician
gloria steinem
american activist of social, feminine and political causes, journalist; particularly known for being the leader of the woman's liberation movement. born in toledo ohio in 1934 into a mixed religious family, father jewish, mother presbyterian. she co-founded national women's political caucus in 1971, ms magazine 1972, and received the presidential medal of freedom in 2013. 'in her own words', a documentary aired 2011. los angeles is home.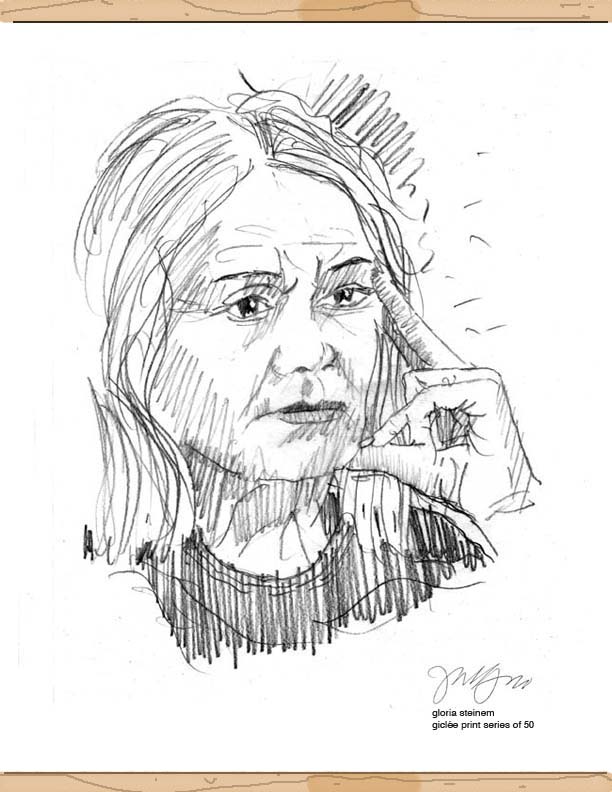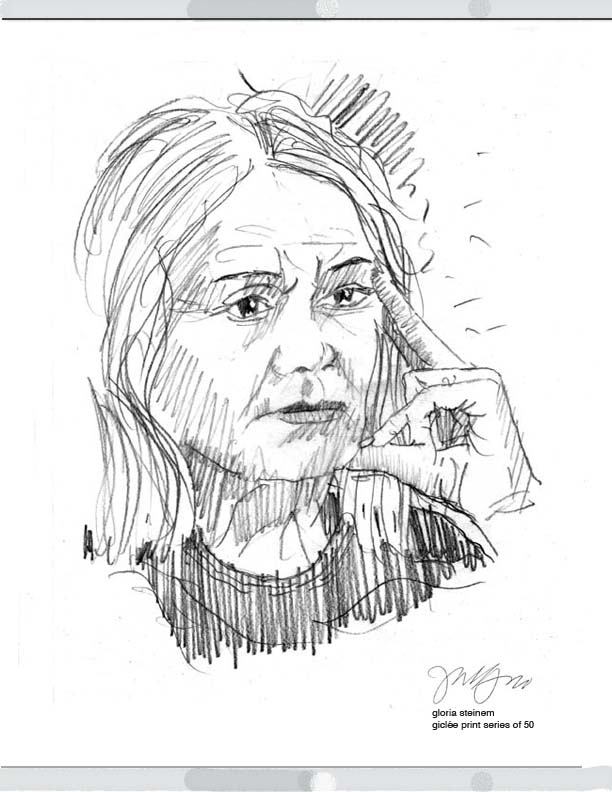 Additional Info
these black conté pencil drawings are printed with high quality durable inks on long lasting heavy off ­white art­ canvas (vinyl coated textured canvas). it needs no protection from dust and light being wipe able. direct sunshine is not recommended.
the drawing is 20x27 inch (51x69 cm) approx when in vertical orientation. it is framed top and bottom only with 3/4 x 1/4 inch (20x7 mm) oak strip. the drawing weighs under 16 oz (450 grms) and is hung with a nylon cord.