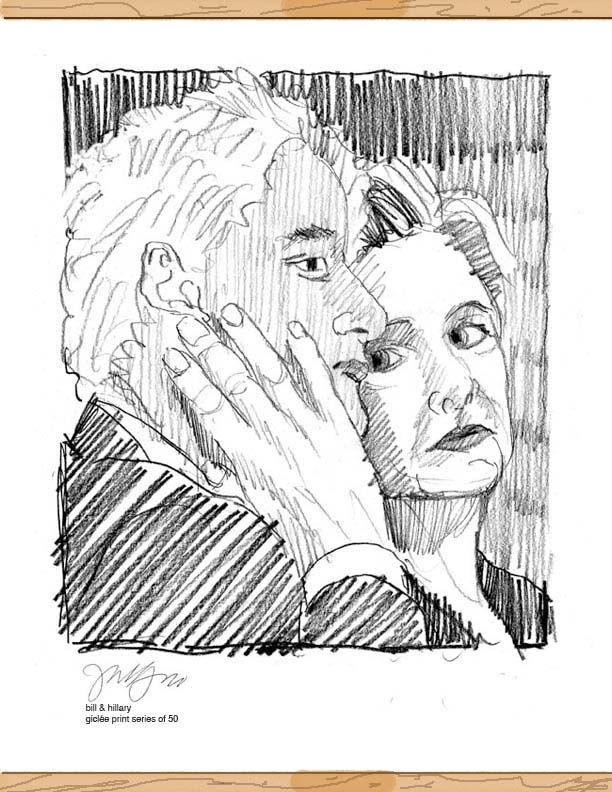 iconic politician
bill & hillary clinton
bill clinton: our generally good president for two terms, which the republicans, as usual, tried everything to stop, including impeachment trial for the most minor non-political reasons. he remains, since his 1992-2000 years reign, very popular with his folksy tell-it-like-it-is style, and especially now that there's good reason to believe that his wife hillary will become our first female president.
hillary clinton: hillary rodham from chicago was a brilliant student at yale, clinton's first lady for eight years, new york state senator for another eight, and served four productive years as secretary of state to obama regime. she is preparing to break the total male dominated presidency in 2016 at which time she'll be 68.
black conté pencil drawing
20x27 inch (51x69 cm) approx.
oak frame - top & bottom only
metal frame - top & bottom only
art canvas giclée print series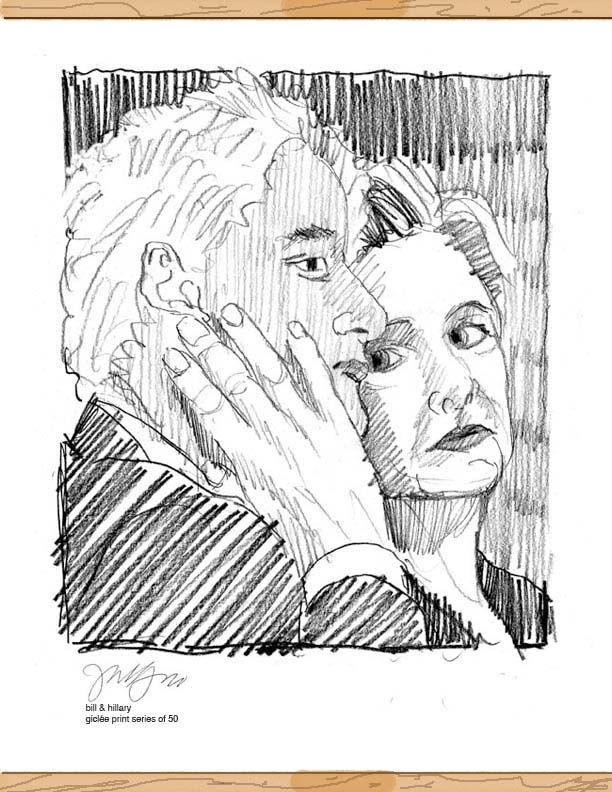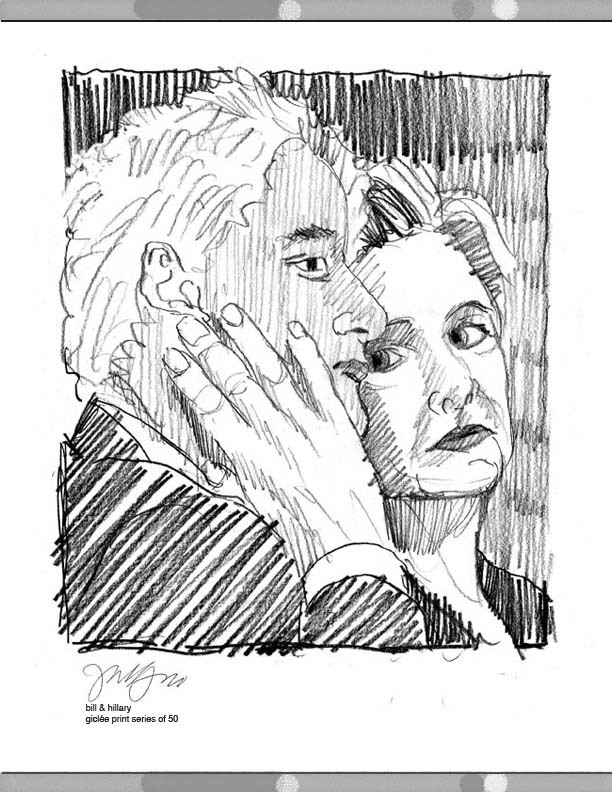 Additional Info
these black conté pencil drawings are printed with high quality durable inks on long lasting heavy off ­white art­ canvas (vinyl coated textured canvas). it needs no protection from dust and light being wipe able. direct sunshine is not recommended.
the drawing is 20x27 inch (51x69 cm) approx when in vertical orientation. it is framed top and bottom only with 3/4 x 1/4 inch (20x7 mm) oak strip. the drawing weighs under 16 oz (450 grms) and is hung with a nylon cord.