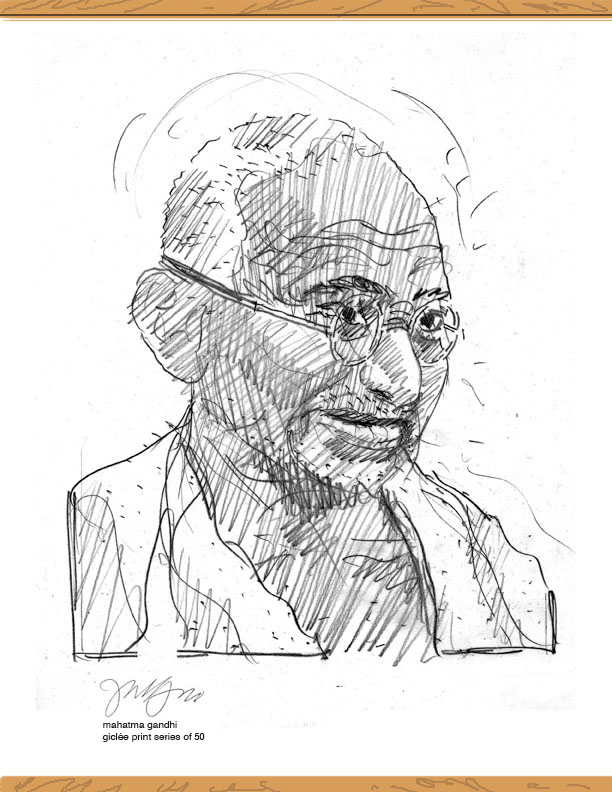 iconic philosopher
mahatma gandhi
indian leader of indian nationalism during british rule that led to independence employing his non-violent civil disobedience. this has inspired similar civil rights struggles throughout the world. he was born in porbandar in 1869. he trained in law in london, returning to india in 1915 assuming leadership of indian national congress in 1921. he is considered the father of the nation, and his birthday october 2nd, is commemorated as a national holiday, and worlwide as an international day of non-violence. he died in 1948, age 78.
black conté pencil drawing
20x27 inch (51x69 cm) approx.
oak frame - top & bottom only
metal frame - top & bottom only
art canvas giclée print series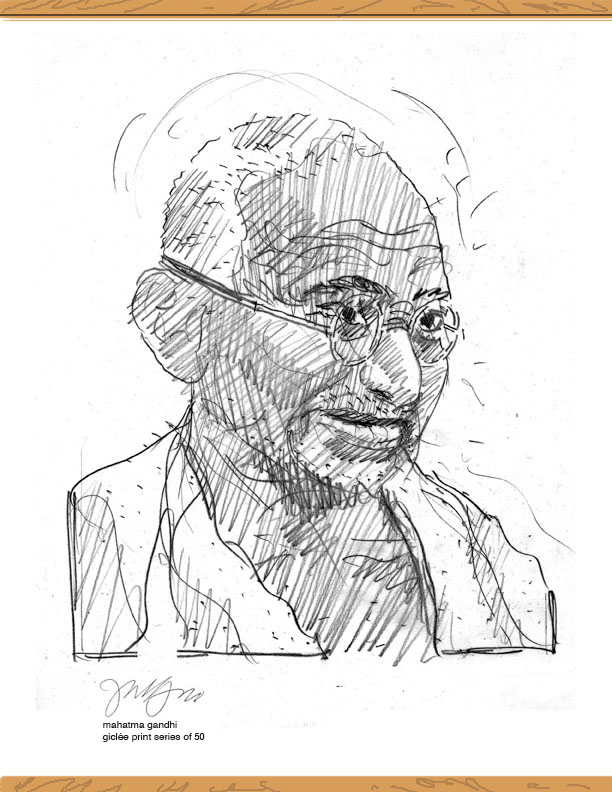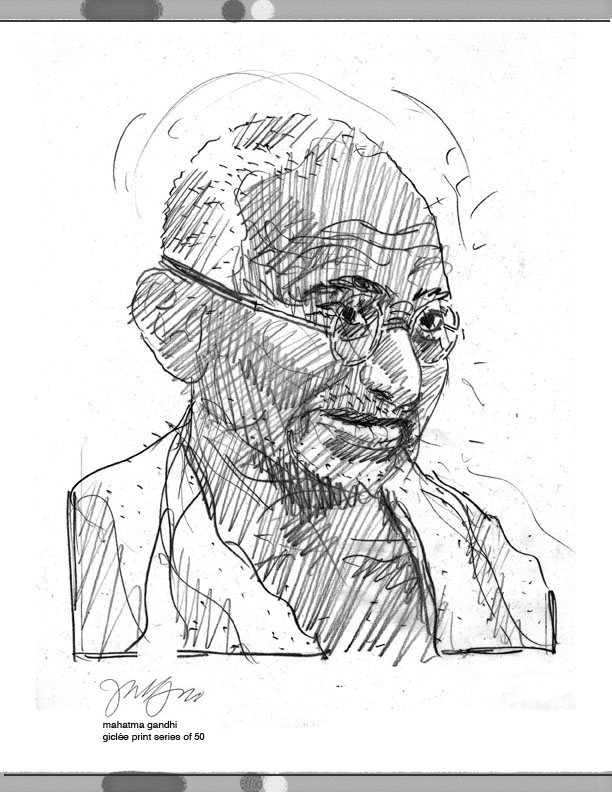 Additional Info
these black conté pencil drawings are printed with high quality durable inks on long lasting heavy off ­white art­ canvas (vinyl coated textured canvas). it needs no protection from dust and light being wipe able. direct sunshine is not recommended.
the drawing is 20x27 inch (51x69 cm) approx when in vertical orientation. it is framed top and bottom only with 3/4 x 1/4 inch (20x7 mm) oak strip. the drawing weighs under 16 oz (450 grms) and is hung with a nylon cord.