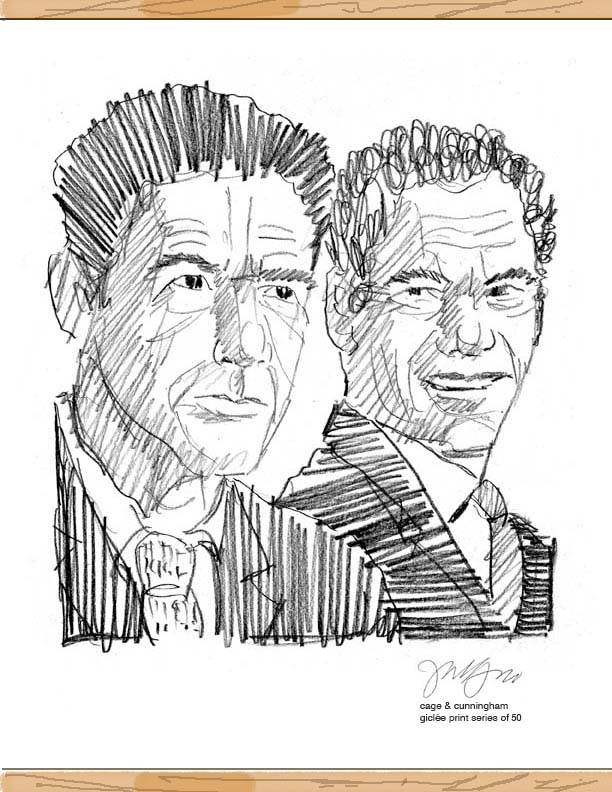 iconic musician
cage & cunningham
john cage:an american composer writer and artist, a musical pioneer of indeterminacy and electroacoustics, and non-standard use of instruments. he was part of the new california artistic community, a collaborator and partner to merce cunningham.
2011-1992 new york.
merce cunningham:a founder of modern american dance who is internationally admired, one of martha graham's original dancers and part of the opening of the artistic west. his life-long partner and collaborator was john cage. for me, his choreography is very cerebral, colorful energetic and ballet based. 1919-2009 new york.
black conté pencil drawing
20x27 inch (51x69 cm) approx.
oak frame - top & bottom only
metal frame - top & bottom only
art canvas giclée print series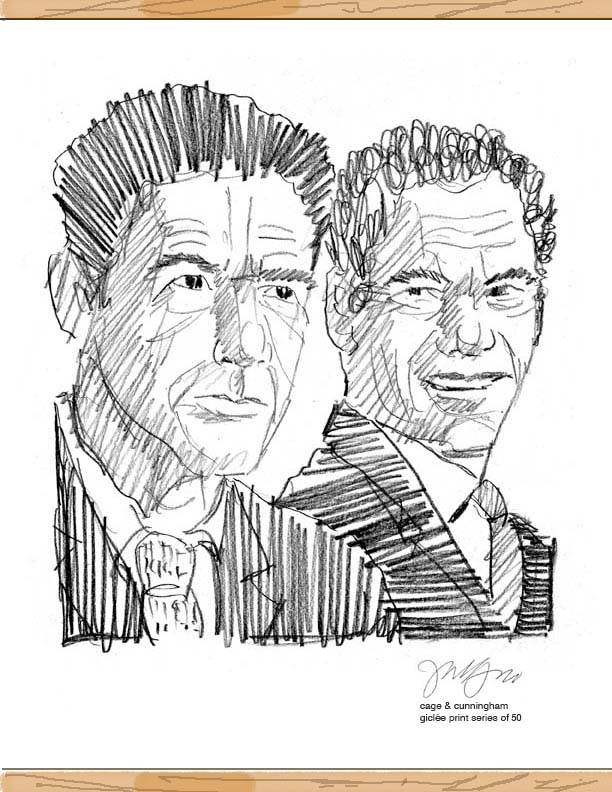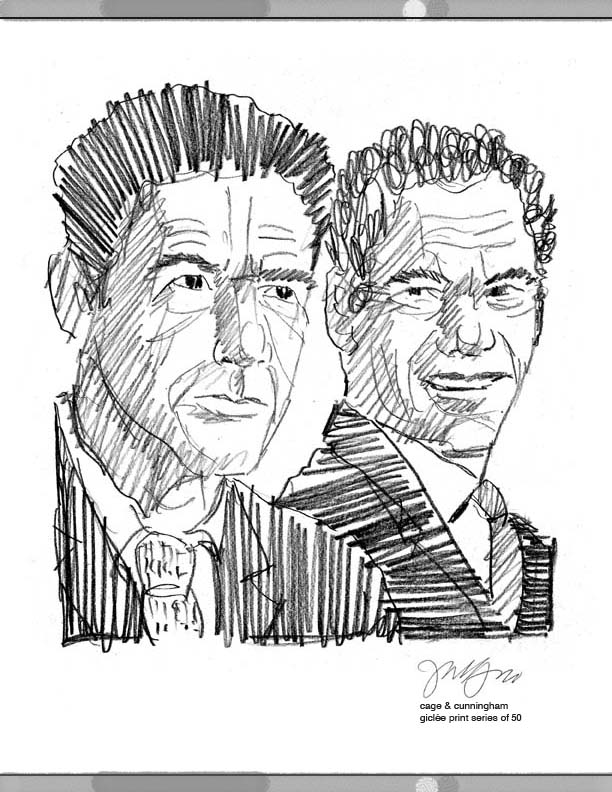 Additional Info
these black conté pencil drawings are printed with high quality durable inks on long lasting heavy off ­white art­ canvas (vinyl coated textured canvas). it needs no protection from dust and light being wipe able. direct sunshine is not recommended.
the drawing is 20x27 inch (51x69 cm) approx when in vertical orientation. it is framed top and bottom only with 3/4 x 1/4 inch (20x7 mm) oak strip. the drawing weighs under 16 oz (450 grms) and is hung with a nylon cord.