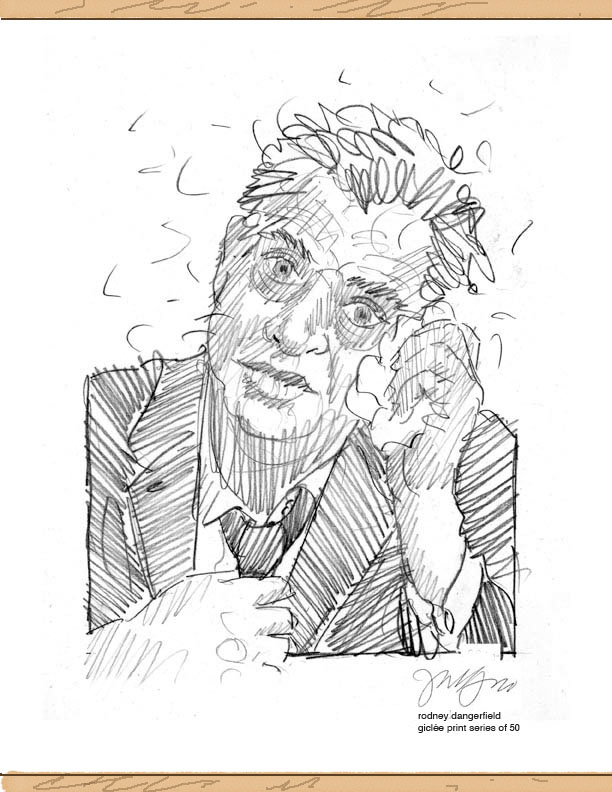 iconic jewish
rodney dangerfield
american comedian and actor, known for his catchphrase "i don't get no respect!" he was born on long island, new york, in 1921, into a jewish family. his father was rarely in his home; he started writing for standup comedians at age 15. he claims smoking marijuana for 60 years. his headstone reads: "there goes the neighborhood". he died 2004, age 83.
black conté pencil drawing
20x27 inch (51x69 cm) approx.
oak frame - top & bottom only
metal frame - top & bottom only
art canvas giclée print series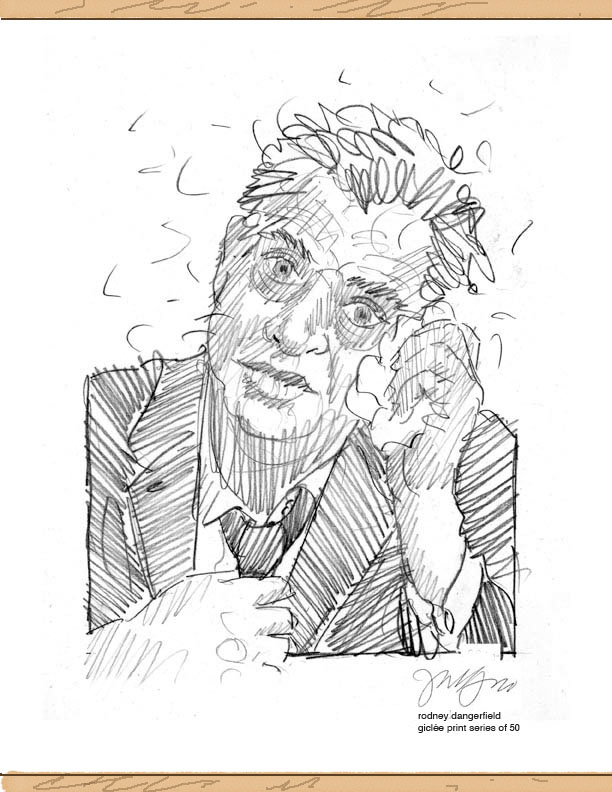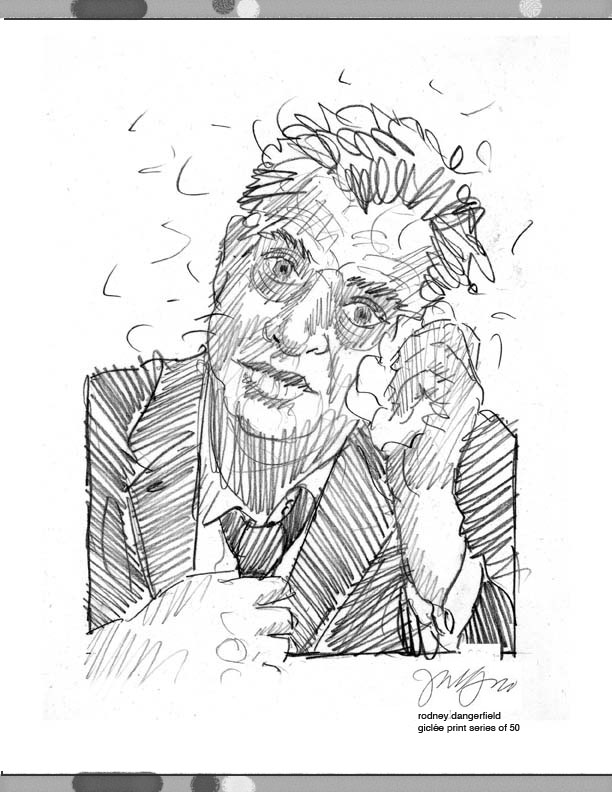 Additional Info
these black conté pencil drawings are printed with high quality durable inks on long lasting heavy off ­white art­ canvas (vinyl coated textured canvas). it needs no protection from dust and light being wipe able. direct sunshine is not recommended.
the drawing is 20x27 inch (51x69 cm) approx when in vertical orientation. it is framed top and bottom only with 3/4 x 1/4 inch (20x7 mm) oak strip. the drawing weighs under 16 oz (450 grms) and is hung with a nylon cord.